Elite Island Resorts teams up with I m a celebrity & X-Factor star Fleur East & W8 GYM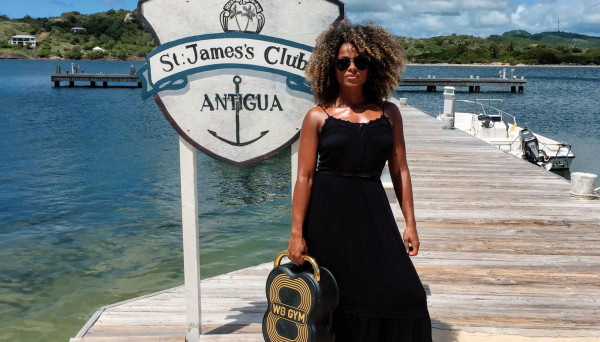 Elite Island Resorts has teamed up with W8 GYM, an innovative GYM-in-a-Box created by singer Fleur East and her cousins Nick Meaney and Clive Payne, for an exclusive partnership.
The recently launched W8 GYM is like no other single piece of fitness equipment on the market. Innovative, portable and multi-functional with interchangeable dumbbells, it allows the user to perform over 200 exercises with just one unit.
The W8 GYM is available in Elite Island Resorts Antigua locations to use in-room or on the beach with roll out to the group s St Lucia and Barbados locations planned soon. The partnership marks another phase in Elite Island Resorts commitment to bringing even more innovation to the group s growing wellbeing included menu.
Fleur East said: Being on tour with my music really brought home how challenging it can be to maintain a fitness routine without all your usual gym equipment at your fingertips. We re delighted to take W8 GYM to the Caribbean and partner with the guys at Elite Island Resorts, so it ll be easier than ever for guests to keep their fitness routines steady whilst on holiday either in their room or on the beach, they ll just grab a W8 GYM and go. Back home? Their newly acquired W8 GYM moves can continue, as it s easy to order one directly from us, even schedule it for delivery right after you land. Simple!
This exclusive partnership between W8 GYM and Elite Island Resorts will comprise of the following elements available to resort guests, marking another fitness first in the Caribbean:
A W8 GYM kit available for in selected room as well as for collection from the fitness team, to use with an In-room video workout starring Fleur using the W8 GYM on TV screens filmed exclusively for guests. The video will feature a workout designed specifically for continuing fitness on holiday
A W8 GYM beach workout class