The Fives Hotels & Residences appoints Resort Marketing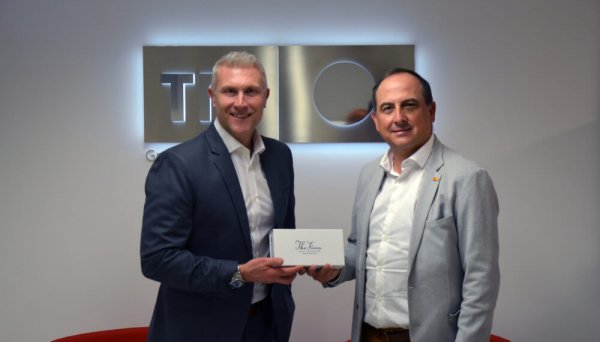 We are delighted to announce that Mexico luxury hotel group The Fives Hotels & Residences, has appointed Resort Marketing International to manage their UK, Ireland, Germany, Benelux and Scandinavia sales, marketing, reservations & payments.
The Fives Hotels & Residences
A collection of 3 stunning resorts, located in Puerto Morelos and Playa Del Carmen, The Fives Resorts deliver a unique style of Sensory Hospitality to all guests. Under its unique ALL SENSES INCUSIVE concept, the brand's portfolio of one, two or three- bedroom residence-style properties go beyond traditional lifestyle brands by designing immersive, multi-sensory experiences throughout the guest journey, designed to delight all 5 of the senses
The Fives Beach Hotel & Residences – Playa Del Carmen

A luxurious retreat along the white sand coast of the Caribbean Sea. This five star property is ideal for families, couples, wedding and honeymoons. Offering lavish deluxe rooms and 1-2, or 3 bedrooms suites or spectacular Penthouse Sky suites, all designed with a contemporary Mexican design.
The Fives Downtown Residences – Playa Del Carmen

A luxury downtown hotel located between the lively city bustle and the Caribbean sea. This five star resort is steps away from the best restaurants, bars and boutiques on Fifth Avenue. A selection of 133 suites, including private terraces and plunge pools are available.
The Fives Oceanfront – Puerto Morelos

Coming June 2020, this brand new luxury boutique resort has just 93 rooms. The peaceful all-suites offers stunningly designed 1-2, or 3 bedroom suites with a 'residential' style and Mexican décor. Plus its location is stunning Puerto Morelos is ideal as a gateway to the very best that both Cancun and Playa Del Carmen / Tulum areas has to offer.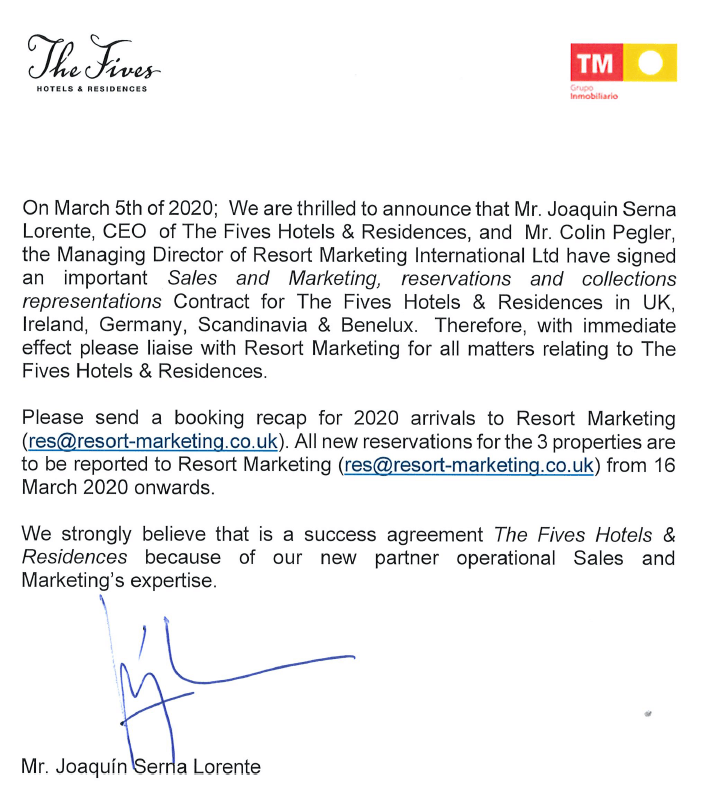 The RMI team are delighted by this tremendous opportunity and very much look forward to discussing how we can help them to maximize sales for these stunning properties.