Guests enjoy Caribbean Choir Singing Workshop series in partnership with Celebrity Vocal Coach Mike King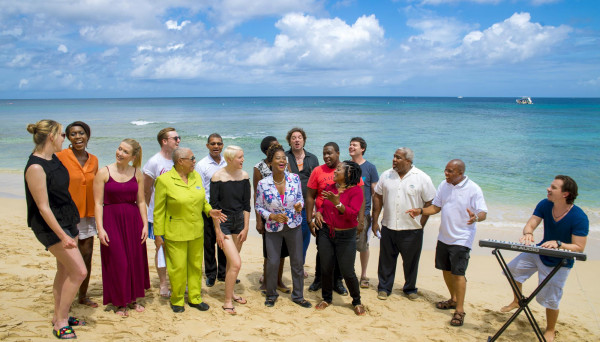 Elite Island Resorts has successfully offered a series of exclusive expert led Caribbean Choir singing workshops with celebrity and professional vocal coach Mike King. Mike is one of the UK s leading contemporary vocal coaches, musical directors, choir leaders and arrangers. He has been involved in the music industry for 20 years, including signing a record contract at the age of 17. He has worked as a vocal coach on The Voice UK, helped smash a Guinness World Record by conducting 5,000 singers at Wembley Arena and directs choirs worldwide. He has worked with various international artists including multi-GRAMMY winning singer Angelique Kidjo, GRAMMY winning producer Jeff Bhasker (Kanye West, Beyonce, Bruno Mars, Rihanna), Mark Ronson, Boy George, Lily Allen and Florence Welch.
Guests enjoyed five daily vocal training sessions with Mike leading up to a performance on guests penultimate night before returning home.
Paula Whitehead, MD Europe, Elite Island Resorts said:
We are delighted to add yet another option to our wellbeing menu. We believe in offering non-boot camp mind and body choices for our guests, particularly activities where the benefits continue after they return home and it s easy for them to continue their new skills or habits learned from simple mindfulness to core floating HIIT workouts. Singing is good for you, inclusive in its experience and a skill that can be continued back at home. Its physical and mental health benefits are increasingly recognised and we re delighted to have offered a chance to try it with an expert in a Caribbean setting.
Professor Graham Welch, Chair of Music Education at the Institute of Education, University of London, has studied the developmental and medical aspects of singing for 30 years. He found that the health benefits of singing are both physical and psychological.
Singing has physical benefits because it is an aerobic activity that increases oxygenation in the blood stream and exercises major muscle groups in the upper body, even when sitting. Singing has psychological benefits because of its normally positive effect in reducing stress levels through the action of the endocrine system which is linked to our sense of emotional well-being. Psychological benefits are also evident when people sing together as well as alone because of the increased sense of community, belonging and shared endeavor."
Other documented benefits of singing include:
Regular use of the vocal cords can prolong life, as it s a way of exercising the lungs and heart.
Whilst singing, the body produces feel good endorphins that enhance overall mental health and wellbeing
Singing even helps you live longer according to the findings of a joint Harvard and Yale study which showed that choral singing increased the life expectancy of the population of New Haven, Connecticut. The report concluded that this was because singing promoted both a healthy heart and an enhanced mental state. Another study at the University of California has reported higher levels of immune system proteins in the saliva of choristers.