Opening of Atelier De Hoteles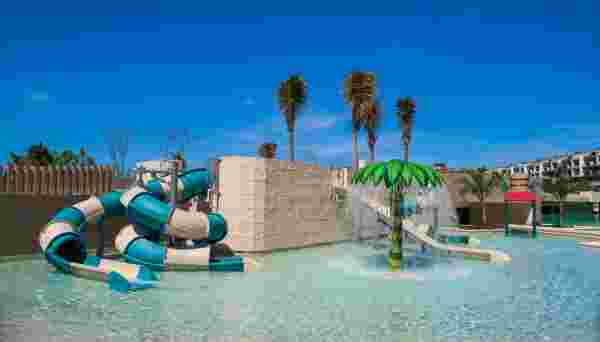 Resort Marketing International are honoured to advise the official opening of our new luxury hotels, Atelier Playa Mujeres and the sister family friendly hotel Estudio Playa Mujeres.
The hotel opened for reservations from April 2019, with the official launch party taking place on Monday 14 October 2019.
$300 million dollars was invested into the two properties by creative owners Atelier de Hoteles to create a new and unique style of hotel, offering contemporary Mexican art throughout and a captivating architectural design and an authentic atmosphere which is reflected in all areas of the hotels.
The hotels are both 5*+, All Inclusive located in the modern Playa Mujeres complex, offering guests a luxury stay. Atelier de Hoteles handmade hospitality is distinguished by offering a personal and first class service, framed by relaxed luxury, a vibrant gastronomy and an immersive technology experience, generating extraordinary and memorable moments.
Perfectly located between the crystalline waters of the Caribbean and a magnificent maintained golf course designed by Greg Norman, both hotels offer luxury services and facilities, along with a host of experiences to create a perfect ambiance of relaxation and rest.