Earn 7 Nights At Elite Island Resorts
Incentive
• Closing Date: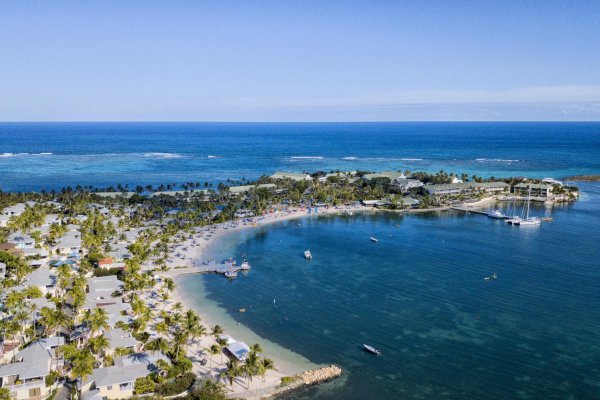 Calling all high street travel agents/homeworkers - Here s your chance to...
For every 7 night All Inclusive stay booked at one of the Elite Island Resorts, you will receive 1 night All Inclusive for FREE for 2 adults up to a maximum of 7 nights.
Log your bookings
Terms and Conditions
Each booking must be logged at the time it is made on this form.
This incentive is only valid if you work for a high street travel agent. It is not valid if your company is contracted with RMI/EIR if in doubt please contact RMI as we will not pay out on an incentive if you are a contracted tour operator/travel agent.
Maximum of 7 nights can be taken.
The free nights are non-transferable and must be taken by the high street travel agent / homeworker who earned them.
Terms & conditions of the free stay are below:
To claim your free nights email: agentelite@resort-marketing.co.uk
The free nights are valid for a maximum of 2 adults.
This incentive offer is valid for travel: May/June 2020 and September/October 2020 (stays within) on a strict request only basis at the property mentioned. The prize is subject to the following terms and conditions: reservations cannot be made more than 2 months prior to arrival date and are subject to resort availability. Prizes may not be redeemed for cash and are non-changeable. Prizes cannot be used in conjunction with any other promotional offer. The prize is subject to changes without notice and is subject to availability and cannot be taken over Christmas, New Year, Easter or January/February. This offer also does not include Insurance; it is purely an accommodation only offer. Should the hotel be sold or suffer any material change resulting in the closure of the hotel during the validity of this prize, Elite Island Resorts will be unable to honour the prize and cannot be held liable for alternative accommodation. Flights or transfers are not included. Local taxes are payable locally upon arrival.
It is a condition of this prize that the recipient provides RMI, within 7 days, a minimum of 1 photo of themselves holding their incentive certificate, ideally standing in front of the travel agency / office, or at a suitable location inside the office for social media / travel media publication. This picture must be emailed to agentelite@resort-marketing.co.uk. Failure to provide a suitable picture will result in the withdrawal of the accommodation prize.